About Us
Our mission is to provide hope and to help individuals, families, and the community to grow, heal, and succeed in ways they never imagined possible.
To Meet a Need
To work toward recovery and improve quality of life.
To Care
To provide an active interest in the goals of our clients.
To Respect
To recognize and respond to the human dignity of every person.
To Empower
To provide a safe space for clients to pick up the broken pieces and heal.
To Lead
To continually seek and create more effective ways to serve clients and the community.
Mission Statement
Maitri Path to Wellness is dedicated to providing compassionate and innovative behavioral health care to individuals and families, irrespective of their circumstances. We strive to create a safe and inclusive environment that empowers individuals to overcome substance use disorders, achieve holistic well-being, and lead fulfilling lives. Through evidence-based practices, community partnerships, and culturally responsive care, we aim to make a lasting positive impact on the lives of those we serve.
Vision Statement
Our vision is to be a beacon of hope and transformation in the field of behavioral health care. We envision a society where every individual, regardless of their background, has access to comprehensive, quality services that support their recovery journey. By fostering resilience, promoting cultural competency, and advocating for equity and social justice, we aspire to create a community where individuals and families thrive, breaking free from the cycle of substance use disorders and embracing lives of health, purpose, and connection.
At Maitri Path to Wellness, our mission is to provide compassionate and innovative behavioral health care to individuals and families, irrespective of their circumstances. We believe that everyone deserves access to quality services that support their recovery journey, and we are committed to creating a safe and inclusive environment that empowers individuals to overcome substance use disorders and achieve holistic well-being. By employing evidence-based practices, forging strong community partnerships, and delivering culturally responsive care, we strive to make a lasting positive impact on the lives of those we serve.
Maitri Path to Wellness operates on the principles of inclusivity, equity, and respect for all individuals, regardless of their background or experiences. The organization aims to empower individuals to live their best lives and work towards their recovery goals, while embracing their cultural identities and providing a supportive environment that fosters growth and well-being.
Kelly Jones, LCSW, CADC, SAP - Founder, Therapist
Kelly Jones is a dynamic professional with a profound commitment to transforming lives through compassionate behavioral health care. As the founder of Wellness And Recovery with Maitri, Inc. NFP, Kelly brings a unique blend of expertise as a Licensed Clinical Social Worker and Certified Alcohol and Drug Counselor. Her unwavering dedication to improving the well-being of individuals and families has shaped her multifaceted journey, encompassing both clinical practice and the realm of nonprofit leadership.
With a Master's degree in Social Work and a dual concentration in addictions and child welfare from Aurora University, Kelly has honed her skills in Trauma Focused CBT, Mindfulness, and Motivational Interviewing. This diverse training equips her to offer a wide range of evidence-based practices, ensuring that clients receive tailored and effective support for addiction, post-traumatic stress disorder, anxiety, depression, grief, life transitions, and more.
Kelly's remarkable career path has included pivotal roles in the Illinois Department of Corrections, where she provided essential mental health services. Her firsthand experiences in the field highlighted a critical need for comprehensive behavioral health care and transitional resources, leading her to establish Maitri Path to Wellness. Her mission-driven approach extends to the heart of the community, providing inclusive, quality care to all individuals, irrespective of their background or circumstances.
Read More About Kelly
In addition to her impactful clinical work, Kelly's commitment to social change and community empowerment led her to found Wellness And Recovery with Maitri, Inc. NFP. Under her leadership, the organization has become a beacon of hope, striving to address the pressing challenges of addiction and mental health crises in the community. With a keen understanding of the power of extended care facilities and the transformative potential of holistic support, Kelly spearheaded the creation of a multipurpose treatment center that offers housing, counseling, and recovery resources all under one roof.
Her dedication to breaking down barriers and fostering resilience has not only shaped her professional journey but also brought her son, Brenden, on board as a key collaborator in their shared mission. She truly is a trailblazer in her field.
Kelly's vision extends beyond her individual accomplishments; it encompasses a future where every individual, regardless of their background, has access to comprehensive, quality behavioral health services. She strives to empower individuals and families, fostering a community where people can break free from the cycle of substance use disorders and embrace lives of health, purpose, and connection.
Through her roles as a business owner, nonprofit organization founder, and licensed clinical social worker, Kelly Jones continues to weave a narrative of compassion, innovation, and transformation. Her work leaves an indelible mark on the lives she touches and the community she serves, embodying the essence of Maitri Path to Wellness' mission – to provide hope, healing, and lasting positive change.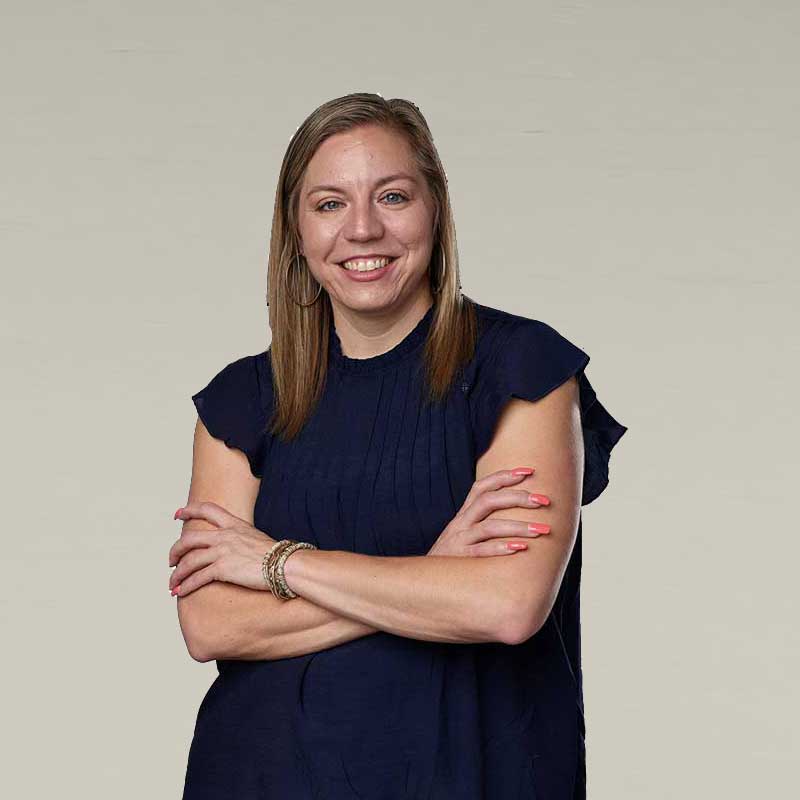 Meet Rachel Edgcomb, LSW, CADC
Rachel Edgcomb is a Licensed Social Worker and Certified Alcohol and Drug Counselor who is a graduate of Aurora University. Rachel received her undergraduate social work degree with a concentration on addiction and her Master's degree in forensic social work. Forensic social work is social work within the criminal justice system. Rachel has worked and trained in addiction treatment settings, and domestic violence shelters and has helped individuals navigate and advocate for themselves in the criminal justice system. 
Rachel helps individuals by providing care and treatment for substance use, domestic violence, depression, and anxiety. Rachel is also trained in Accelerated Resolution Therapy. ART is an evidence–based novel psychotherapy that fosters rapid recovery by reprogramming how the brain stores traumatic memories and imagery and it typically yields transformative results within just one to five sessions!
Rachel has a belief that everyone can live their best life, regardless of their past. Rachel works to encourage clients to be the best version of themselves, not only for themselves but for the people around them.
Rachel is a lifelong resident of LaSalle County and resides here with her daughter.
Janet Hutchins, CADC
Janet Hutchins is a Certified Alcohol and Drug Counselor with a passion to assist people with substance use disorders, to achieve and maintain changes in alcohol and/or drug use and addictive behaviors.
Janet provides Intensive Outpatient Group Counseling, utilizing CBT, Motivational Interviewing, MRT, and other evidenced based curricula as well as individual substance use disorder counseling.
It is her personal belief that every person has within them, the capacity for change and personal growth, with the proper motivation and unconditional positive regard.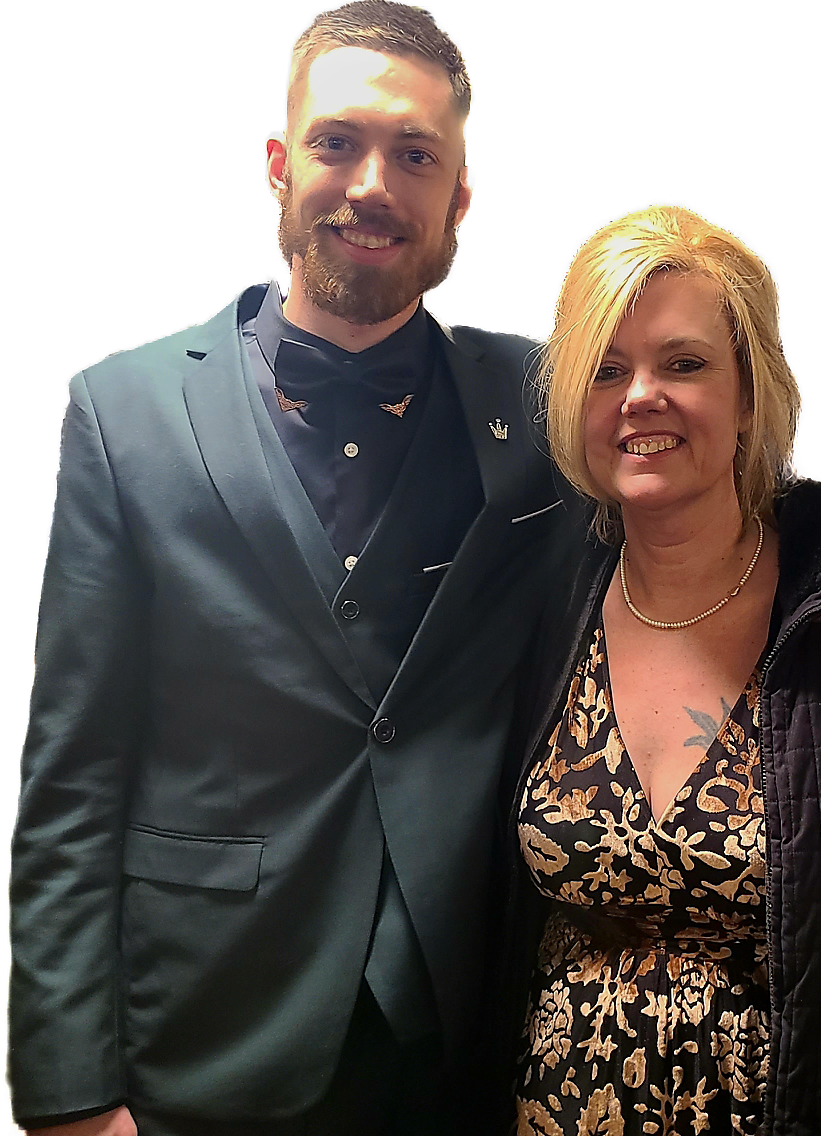 About Brenden
Brenden's passion for transformation and recovery led him to Maitri Path to Wellness, where he now serves as the Chief Operating Officer. In this pivotal role, he brings together his personal journey, extensive experience in financial management, and profound empathy to reshape the landscape of recovery services. With Brenden's guidance, Maitri Path to Wellness becomes a sanctuary of healing, support, and comprehensive care for those ravaged by addiction and mental health challenges.
As the COO, Brenden spearheads the organization's financial strategies, ensuring sound decision-making, effective resource allocation, and optimal operational efficiency. He collaborates with a diverse range of stakeholders to create an integrated network of support for individuals seeking recovery. Through market research and analysis, Brenden identifies opportunities for growth and innovation, continuously expanding the organization's reach and impact.
Beyond his financial acumen, Brenden is a compassionate leader dedicated to fostering a culture of excellence, collaboration, and innovation within the organization. He is deeply invested in the well-being of his team, providing guidance, mentorship, and professional development opportunities to cultivate a high-performing and motivated workforce.
With every action and decision, Brenden embodies the transformative power of recovery. He stands as a living testament to the triumph of the human spirit, guiding others towards brighter tomorrows. Through his visionary leadership, Maitri Path to Wellness becomes a guiding light, illuminating the paths to transformation and recovery for all who seek solace, support, and a chance at a life reclaimed.
Join Brenden Fasken and the dedicated team at Maitri Path to Wellness as they embark on a journey of compassion, resilience, and healing. Together, let us forge new horizons, reshape the narrative of addiction, and build a community where hope prevails and lives are forever transformed.
Brenden's Recovery Journey
I am no stranger to the tumultuous journey of addiction. I stand before you today as a proud recovering addict, ready to share my story of transformation and inspire change. On that fateful day, February 4, 2017, I reached a critical turning point in my life. It was the moment of profound realization that my addiction had rendered my existence unmanageable, overshadowed by the destructive grip of drugs and alcohol.
For years, I struggled silently, spiraling through the depths of addiction, haunted by encounters with the criminal justice system, burdened by drug charges and DUIs. I often sought solace in blaming external circumstances, believing I was merely a victim of misfortune, unwilling to confront the truth and accept responsibility for my actions. It was in that pivotal February of 2017 that I recognized the dire need for a radical transformation—a complete overhaul of my life to steer away from the treacherous path I had forged for myself.
With unwavering determination, I sought refuge in a treatment facility far from the familiar comforts of home. It was there, amidst the warmth and wisdom of compassionate professionals, that I began the arduous process of reclaiming my life. The two months I spent in that sanctuary became the foundation upon which my recovery would be built. However, upon my return home, I faced a daunting reality—I had lost the support system I had painstakingly crafted during my time in treatment. A wave of uncertainty crashed upon me, threatening to engulf my newfound sobriety. The early stages of recovery presented significant challenges, demanding immense strength and resilience.
Through sheer fortune and unyielding determination, I managed to persevere, maintaining my commitment to abstinence. Yet, as I forged ahead on my personal journey, I couldn't help but witness the plight of my friends who had not been as fortunate. I witnessed their lives crumble under the weight of addiction—incarceration, separation from their children, unemployment, eviction, the loss of homes, vehicles, and ultimately, the loss of their very identities. Tragically, some even paid the ultimate price, succumbing to the insidious grip of this deadly disease. It became increasingly clear that mere observation and hope were insufficient. A profound calling emerged within me—a calling to become the catalyst for change.
The mission I undertook became deeply rooted in my soul—to be the change I wished to see in the world. I became acutely aware that our community's response to addiction was woefully inadequate. These individuals battling addiction yearned for more, yearned for a lifeline that extended beyond the limited support available. Determined to make a difference, I committed myself wholeheartedly to the cause, vowing to offer assistance in any way possible. The specter of addiction is as terrifying as it is lethal, afflicting not only the individuals ensnared by its grasp but also their loved ones and the very fabric of our community.
I have witnessed firsthand the desperation of those who wage this battle alone, their valiant efforts ultimately leading to defeat. As a recovering addict, I bear witness to the profound impact addiction has on lives, families, and communities. It is from this place of understanding, empathy, and unwavering hope that I stand before you, urging you to join me in the fight against this formidable adversary.
Let us seize this opportunity to reimagine the landscape of recovery services, to provide a sanctuary of healing and support for those ravaged by addiction. Together, we can breathe life into the dreams of countless individuals who yearn for redemption, who yearn for a chance to rebuild their lives and mend fractured relationships. By granting the necessary resources, we empower communities to rise above the darkness, to nurture resilience, and to embrace a future brimming with hope and possibility.
Today, I implore you to embrace the transformative power of recovery, to become champions of change. Together, we can pave a path towards brighter tomorrows and rewrite the narratives of families impacted by substance use disorder. With unwavering resolve, let us unite our efforts, knowing that within the darkest moments lies the seed of resilience, waiting to blossom into a triumph of the human spirit.
Thank you for your unwavering dedication to improving lives and fostering healing within our community. By investing in comprehensive substance use disorder services, we embark on a journey that transcends the limitations of addiction, igniting a beacon of hope for countless families yearning for a brighter future.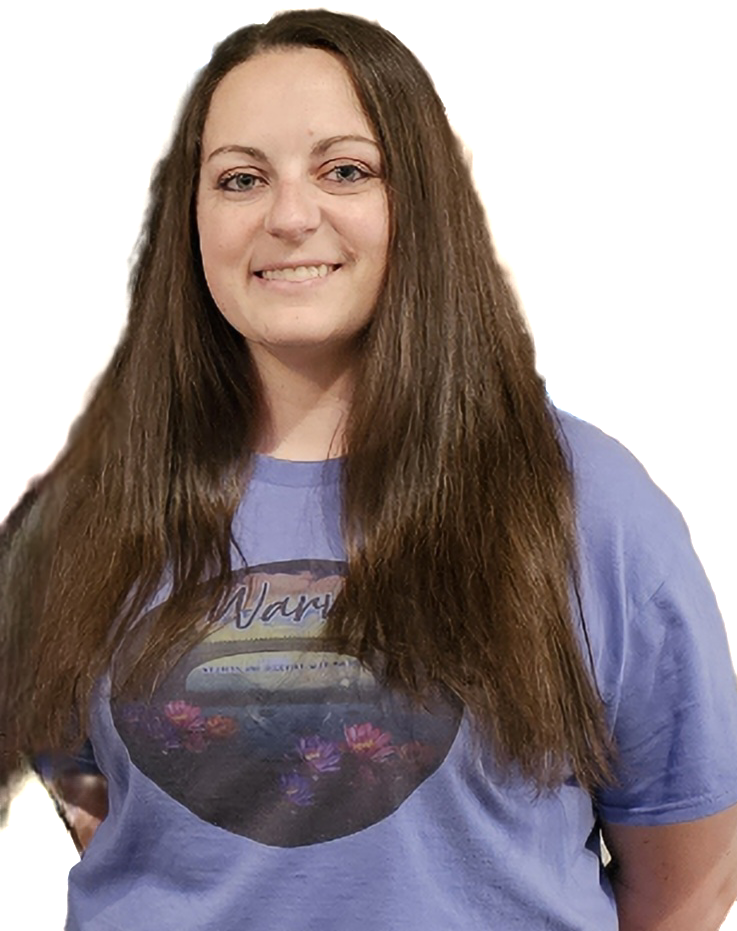 Haleigh Emm, RN
We are thrilled to introduce you to our hardworking and dedicated Administrative Assistant, Haleigh Emm. Haleigh is a nurse with an impressive work history in emergency medicine and correctional medicine, and she brings a wealth of experience to our team.
Haleigh's passion for helping others extends beyond her nursing career. She is currently in recovery and actively involved in the recovery community, supporting those on a similar journey. Her dedication to service is also evident in her work with Maitri, where she is committed to giving back and helping others in ways that she can't as a nurse.
Outside of work, Haleigh is a proud resident of Streator and enjoys spending time with her family. She and her husband, who is also in recovery, have an amazing 3-year-old daughter, two dogs who are family members, as well and a cat. They recently started an adventure with chickens at their home in Streator and are loving every minute of it.
Haleigh's resilience and determination have been inspiring. In 2018, she started working at LaSalle County jail, where she was promoted to health services administrator and played a key role in starting the very first MAT (medication assisted treatment) program in the worldwide correctional facility medical company, Wellpath. After several years of working in corrections, Haleigh returned to her passion in nursing, emergency medicine. After a short year and a half, she realized that was not where she was meant to be and had some setbacks.
Despite these setbacks, Haleigh has remained committed to her recovery and helping others in ways she couldn't as a nurse. In February 2023, she joined our team at Maitri, where her skills, experience, and passion for service make her an invaluable asset. We are honored to have her as part of our team and look forward to the positive impact she will have on our community.