Introduction
Imagine feeling trapped and paralyzed by fear every time you step out of your comfort zone. Agoraphobia, a type of anxiety disorder, is more than just a fear of open spaces. It's a complex condition that can have a profound impact on a person's life. In this article, we'll delve into the depths of agoraphobia, exploring its causes, symptoms, diagnosis, treatment options, and ways to overcome it step by step. So, let's begin our journey towards understanding and conquering agoraphobia.
Agoraphobia is an anxiety disorder characterized by an intense fear of situations or places that might cause panic, embarrassment, or feelings of helplessness. People with agoraphobia often avoid situations where they fear they might have a panic attack or be unable to escape easily. This fear can be so debilitating that it leads individuals to restrict their daily activities, causing a significant decline in their overall quality of life.
Understanding Agoraphobia
Agoraphobia usually develops as a result of a combination of genetic, environmental, and psychological factors. Traumatic experiences, such as a history of panic attacks or other anxiety disorders, can contribute to the development of agoraphobia. Additionally, individuals with a tendency to be anxious or have a low threshold for stress are more susceptible to this condition.
Causes of Agoraphobia
The exact causes of agoraphobia are not fully understood. However, research suggests that a combination of genetic and environmental factors plays a significant role. Family history of anxiety disorders or agoraphobia, certain brain chemistry imbalances, and traumatic life events can increase the risk of developing agoraphobia.
Symptoms of Agoraphobia
Agoraphobia manifests through various physical and psychological symptoms. Physical symptoms may include rapid heartbeat, shortness of breath, sweating, trembling, and chest tightness. Psychological symptoms may include intense fear, panic attacks, feelings of losing control or dying, and a strong desire to escape the situation. These symptoms can be extremely distressing and may lead individuals to avoid certain places or situations altogether.
Diagnosing Agoraphobia
Diagnosing agoraphobia involves a comprehensive evaluation by a mental health professional. The diagnostic process typically includes a thorough assessment of the individual's symptoms, medical history, and a discussion about their fears and avoidance behaviors. It is essential to rule out any underlying medical conditions that may mimic agoraphobia symptoms. A precise diagnosis is crucial for developing an effective treatment plan.
Treatment Options for Agoraphobia
The good news is that agoraphobia is a treatable condition, and various approaches can help individuals regain control of their lives. The most effective treatment options for agoraphobia often involve a combination of therapies, including cognitive-behavioral therapy (CBT), medications, and lifestyle modifications.
Cognitive-Behavioral Therapy for Agoraphobia
Cognitive-behavioral therapy (CBT) is widely recognized as a highly effective treatment for agoraphobia. It focuses on identifying and changing negative thought patterns and behaviors associated with fear and avoidance. Through gradual exposure to feared situations and learning coping mechanisms, individuals can reduce anxiety and regain confidence in their ability to confront and overcome their fears.
Medications for Agoraphobia
Medications can be prescribed to help manage the symptoms of agoraphobia. Selective serotonin reuptake inhibitors (SSRIs), such as sertraline or fluoxetine, are commonly used to alleviate anxiety and panic symptoms. Benzodiazepines may also be prescribed on a short-term basis to reduce anxiety levels during the initial stages of treatment.
Lifestyle Changes to Manage Agoraphobia
In addition to therapy and medication, certain lifestyle changes can aid in managing agoraphobia. Regular exercise, proper sleep hygiene, stress reduction techniques, and a healthy diet can contribute to overall well-being and help reduce anxiety levels. Avoiding caffeine and alcohol, which can exacerbate anxiety symptoms, is also advisable.
Coping Strategies for Agoraphobia
Learning effective coping strategies is crucial for individuals living with agoraphobia. Deep breathing exercises, mindfulness meditation, and progressive muscle relaxation techniques can help alleviate anxiety symptoms in the moment. Developing a personalized safety plan and identifying support systems are also vital components of coping with agoraphobia.
Overcoming Agoraphobia Step by Step
Overcoming agoraphobia is a gradual process that requires patience, persistence, and professional guidance. Taking small, manageable steps towards facing feared situations, with the support of a therapist or a trusted individual, can gradually desensitize the individual to their anxieties. Celebrating small victories along the way helps build confidence and motivation to continue progressing.
Support Systems for Agoraphobia
Building a strong support system is crucial for individuals with agoraphobia. Friends, family, and support groups can provide understanding, encouragement, and practical assistance during the recovery process. Online communities and forums dedicated to agoraphobia can also offer valuable insights and connections with individuals facing similar challenges.
Agoraphobia in Children and Teens
Agoraphobia can also affect children and teenagers. However, it may present differently compared to adults. Children and teens may exhibit school refusal, clinginess, separation anxiety, or avoidance of specific places or situations. Early intervention, involving therapy and parental support, can significantly improve outcomes and prevent long-term limitations.
Conclusion
Agoraphobia is a debilitating anxiety disorder that can severely impact an individual's life. However, with the right treatment, support, and coping strategies, it is possible to overcome agoraphobia and regain control. Remember, recovery is a journey, and progress may take time, but each step forward brings you closer to a life free from the constraints of fear. Take that first step today and start your path to conquering agoraphobia.
Frequently Asked Questions
Can agoraphobia develop suddenly, or is it a gradual process?
Agoraphobia can develop in different ways for different individuals. While some people may experience a sudden onset of agoraphobia after a specific triggering event, such as a panic attack, for others, it can develop gradually over time. It is not uncommon for individuals with agoraphobia to initially experience panic attacks in certain situations and then develop a fear of those situations, leading to avoidance. Over time, this fear can generalize to other places and situations, eventually resulting in agoraphobia. However, the exact progression of agoraphobia can vary from person to person.
Is agoraphobia a lifelong condition, or can it be cured?
Agoraphobia is a treatable condition, and many individuals can significantly improve their symptoms and regain control of their lives with appropriate treatment and support. While it may be possible for some individuals to completely overcome agoraphobia, for others, it may become a manageable condition that no longer significantly interferes with their daily lives. Treatment approaches, such as therapy, medication, and lifestyle changes, aim to help individuals develop effective coping strategies and reduce the impact of agoraphobia on their overall well-being. Early intervention and consistent management can lead to substantial improvements in symptoms and quality of life.
Are there any self-help strategies for managing mild agoraphobia?
For individuals with mild agoraphobia, there are self-help strategies that can be beneficial in managing symptoms. Gradual exposure to feared situations is a key component of overcoming agoraphobia. Start by setting small goals and challenging yourself to gradually face situations that cause anxiety. Deep breathing exercises, mindfulness techniques, and relaxation exercises can also help in reducing anxiety levels. Additionally, seeking support from friends, family, or support groups can provide encouragement and understanding during the process. However, it is important to note that seeking professional guidance from a therapist or mental health professional is highly recommended for a comprehensive and tailored approach to managing agoraphobia.
Can agoraphobia be managed without medication?
Yes, agoraphobia can be managed without medication, particularly for individuals with mild to moderate symptoms. Cognitive-behavioral therapy (CBT), a type of talk therapy, has been shown to be highly effective in treating agoraphobia. Through CBT, individuals can learn strategies to change negative thought patterns, challenge fearful beliefs, and gradually confront feared situations. Therapy can provide individuals with the necessary tools to cope with anxiety and develop a sense of control. However, in some cases, medication may be prescribed as an adjunct to therapy, especially for individuals with severe symptoms or when other interventions have not provided sufficient relief.
Is it possible to develop agoraphobia even if I haven't experienced panic attacks?
While panic attacks can be a common trigger for the development of agoraphobia, it is not necessary to have experienced panic attacks to develop this condition. Agoraphobia can also arise from a general fear of situations where escape might be difficult or where help may not be readily available. Some individuals may develop agoraphobia due to a fear of embarrassment, a fear of having a medical emergency, or a fear of losing control in public places. It's important to remember that agoraphobia is a complex condition influenced by various factors, and individuals may have different reasons for developing this anxiety disorder. If you are experiencing symptoms of agoraphobia or have concerns about your mental health, it is advisable to consult with a healthcare professional for an accurate diagnosis and appropriate treatment.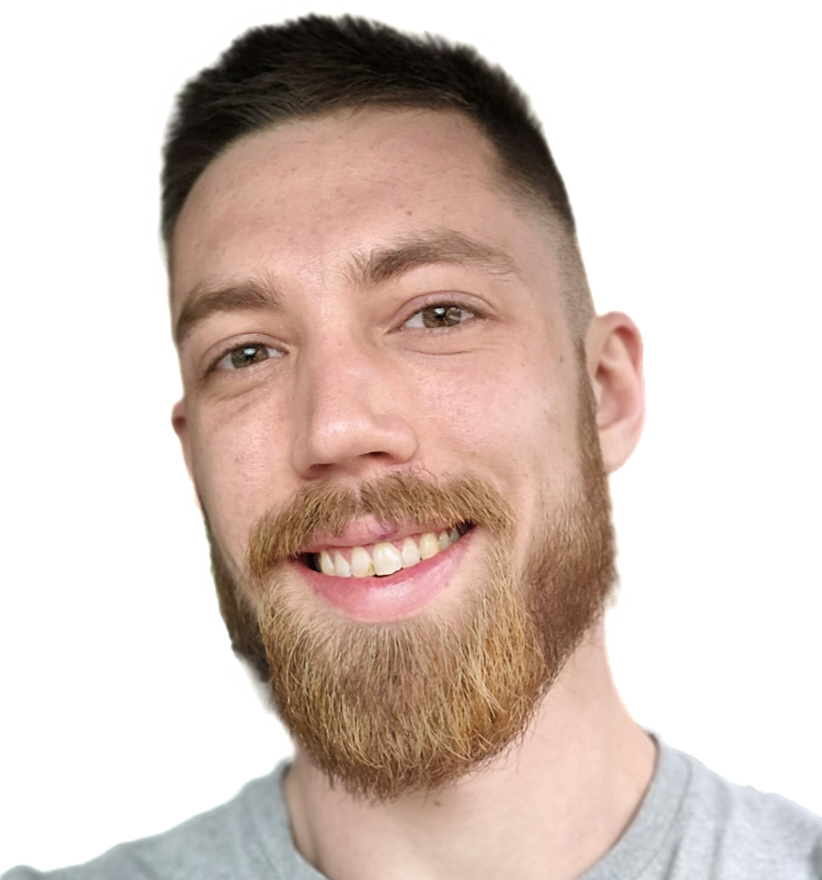 Hey there friend! I'm Brenden Fasken, a passionate advocate for mental health and the transformative power of recovery. As a proud recovering addict, I've traveled the winding roads of addiction and emerged on the other side, ready to share my experiences and insights with you. I enjoy sharing blogs that delve into the complexities of mental health, substance use disorders, and the journey of personal growth. I aim to break down barriers, spark conversations, and offer a beacon of hope to those who may be struggling. So, join me as we embark on this empowering journey together, exploring the depths of our minds, celebrating resilience, and embracing the transformative potential within each of us.
Through my own recovery journey, I've learned that life's challenges can be our greatest teachers. With each hurdle, I've gained insights and perspectives that have shaped my understanding of mental health and addiction. From the darkest moments to the brightest triumphs, I share personal anecdotes, reflections, and practical advice that I've gathered along the way. Together, we'll navigate the labyrinth of emotions, challenge societal stigmas, and uncover the power of self-care and self-discovery. So, buckle up and get ready for an engaging and insightful ride as we explore the nuances of mental health and embark on a shared quest for personal growth and well-being.