Introduction
Solution-Focused Brief Therapy (SFBT) is a transformative approach that focuses on achieving rapid change and empowering individuals to create their desired future. By utilizing a goal-oriented and solution-focused mindset, SFBT offers practical strategies to help clients overcome challenges and make positive transformations in their lives. In this article, we will explore seven powerful strategies that lie at the core of Solution-Focused Brief Therapy, uncovering their potential to facilitate rapid change and promote lasting well-being.
Understanding Solution-Focused Brief Therapy
Solution-Focused Brief Therapy is an evidence-based therapeutic approach that emphasizes solutions rather than dwelling on problems. Rooted in the belief that individuals have the necessary resources to overcome their difficulties, SFBT aims to uncover these resources and empower clients to find effective solutions. By focusing on the present and future, rather than the past, SFBT encourages clients to envision their desired outcomes and work collaboratively with the therapist to develop practical steps towards achieving those goals.
Strategy 1: Setting Clear Goals
One of the fundamental aspects of Solution-Focused Brief Therapy is setting clear and achievable goals. By defining the desired outcome, clients gain clarity and direction, which can significantly enhance the therapeutic process. Therapists utilize various techniques to help clients identify their goals, such as scaling questions and exploring exceptions. By breaking down the overall problem into manageable objectives, clients can stay motivated and measure their progress effectively.
Strategy 2: Scaling Questions for Progress Measurement
Scaling questions are a powerful tool used in Solution-Focused Brief Therapy to measure progress. Therapists ask clients to rate their current status on a scale, usually from 0 to 10, regarding their problem or the progress they have made. This measurement helps both the client and therapist track the changes occurring over time and identify areas where further improvement is needed. Scaling questions provide a tangible way to visualize progress and inspire clients to continue working towards their goals.
Strategy 3: Exception Finding
In Solution-Focused Brief Therapy, exception finding involves identifying moments or situations when the problem is less intense or nonexistent. By exploring exceptions to the problem, clients gain insight into their own capabilities and strengths. Therapists guide clients to examine these exceptional moments in detail, encouraging them to replicate the same approach or mindset to overcome challenges more effectively. Exception finding helps shift the focus from problems to solutions, empowering clients to leverage their existing resources.
Strategy 4: Solution Talk
Solution talk forms the core of Solution-Focused Brief Therapy. Instead of dwelling on the problems, therapists facilitate conversations that focus on exploring potential solutions and positive outcomes. By directing the conversation towards solutions, clients gain a sense of hope, possibility, and empowerment. Solution talk encourages clients to tap into their own wisdom, helping them generate innovative ideas and strategies to overcome their challenges.
Strategy 5: Utilizing Strengths and Resources
Solution-Focused Brief Therapy recognizes the importance of utilizing individual strengths and external resources to drive change. Therapists work collaboratively with clients to identify and amplify their unique strengths, skills, and abilities. By leveraging these personal resources, clients become more resilient and capable of tackling challenges. Additionally, therapists may explore external resources such as support networks, community services, or educational programs that can further enhance the client's progress.
Strategy 6: Future-Oriented Approach
A distinctive feature of Solution-Focused Brief Therapy is its future-oriented perspective. Therapists guide clients to envision their preferred future, helping them develop a clear image of what they want to achieve. By visualizing the desired outcome, clients become more motivated and committed to making positive changes. Through a collaborative approach, therapists assist clients in defining the necessary steps and actions to move closer to their envisioned future.
Strategy 7: Celebrating Progress and Endings
Recognizing and celebrating progress is an essential element of Solution-Focused Brief Therapy. Therapists actively acknowledge even the smallest achievements made by clients throughout the therapeutic journey. Celebrating progress helps build confidence, reinforces positive changes, and inspires clients to continue their growth. Moreover, Solution-Focused Brief Therapy emphasizes the importance of ending therapy on a positive note, ensuring that clients leave with a sense of accomplishment and equipped with the skills to maintain their progress independently.
Conclusion
Solution-Focused Brief Therapy offers a powerful and efficient approach to facilitate rapid change in individuals' lives. By employing the seven strategies discussed in this article, therapists can guide clients towards their desired outcomes, harness their strengths, and ignite lasting transformations. With its focus on solutions, Solution-Focused Brief Therapy paves the way for individuals to overcome challenges, discover their potential, and create meaningful change.
Frequently Asked Questions (FAQs)
1. What is Solution-Focused Brief Therapy?
Solution-Focused Brief Therapy is an evidence-based therapeutic approach that focuses on solutions rather than problems. It empowers individuals to identify their goals, utilize their strengths and resources, and develop practical steps to create positive change in a relatively short period.
2. How does Solution-Focused Brief Therapy achieve rapid change?
Solution-Focused Brief Therapy achieves rapid change by emphasizing the client's strengths, exploring exceptions to the problem, setting clear goals, and utilizing solution-focused conversations. This approach promotes forward thinking and empowers clients to take actionable steps towards their desired outcomes.
3. Is Solution-Focused Brief Therapy suitable for all types of problems?
Solution-Focused Brief Therapy is effective for a wide range of problems, including relationship issues, personal development, and behavioral challenges. However, it may not be suitable for severe mental health conditions that require intensive and long-term therapeutic interventions.
4. Can Solution-Focused Brief Therapy be combined with other therapeutic modalities?
Yes, Solution-Focused Brief Therapy can be integrated with other therapeutic modalities. It complements approaches such as Cognitive-Behavioral Therapy (CBT), Motivational Interviewing (MI), and Positive Psychology, enhancing the effectiveness of the overall therapeutic process.
5. Are there any success stories or testimonials related to Solution-Focused Brief Therapy?
Numerous success stories demonstrate the efficacy of Solution-Focused Brief Therapy. Clients have experienced transformative changes in various areas of their lives, such as overcoming addictions, improving relationships, and achieving personal growth. These success stories highlight the potential of the approach to create lasting positive change.
6. How can one become a Solution-Focused Brief Therapy practitioner?
To become a Solution-Focused Brief Therapy practitioner, individuals can pursue training programs and certifications offered by recognized organizations. These programs provide in-depth knowledge of the approach, practical techniques, and supervised practice to develop proficiency in delivering Solution-Focused Brief Therapy.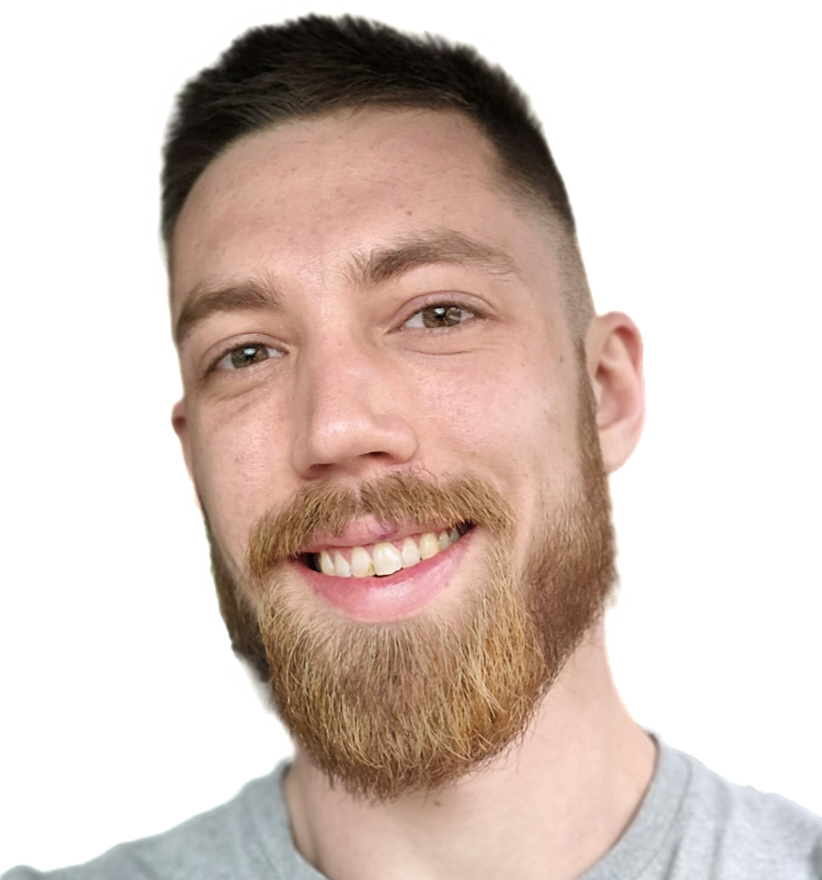 Hey there friend! I'm Brenden Fasken, a passionate advocate for mental health and the transformative power of recovery. As a proud recovering addict, I've traveled the winding roads of addiction and emerged on the other side, ready to share my experiences and insights with you. I enjoy sharing blogs that delve into the complexities of mental health, substance use disorders, and the journey of personal growth. I aim to break down barriers, spark conversations, and offer a beacon of hope to those who may be struggling. So, join me as we embark on this empowering journey together, exploring the depths of our minds, celebrating resilience, and embracing the transformative potential within each of us.
Through my own recovery journey, I've learned that life's challenges can be our greatest teachers. With each hurdle, I've gained insights and perspectives that have shaped my understanding of mental health and addiction. From the darkest moments to the brightest triumphs, I share personal anecdotes, reflections, and practical advice that I've gathered along the way. Together, we'll navigate the labyrinth of emotions, challenge societal stigmas, and uncover the power of self-care and self-discovery. So, buckle up and get ready for an engaging and insightful ride as we explore the nuances of mental health and embark on a shared quest for personal growth and well-being.